What would you imagine one's true form to be? challenge
Hello
fellow cardsmiths
, it has been a while since I've tried a contest/challenge just for the fun of it. So I wanted to see something specific from each of you. Which I'll mention shortly!
Firstly, this may be a just for fun challenge. But if we get lots of interest in this challenge, I'll offer prizes as thanks.
Now onto the challenge premise, I want you to make a transform card that features you or a friend of yours' believed true form. How will this work? We'll show some examples made from us to start, then get into the details.
From
@Ranshi922
(More of a split persona)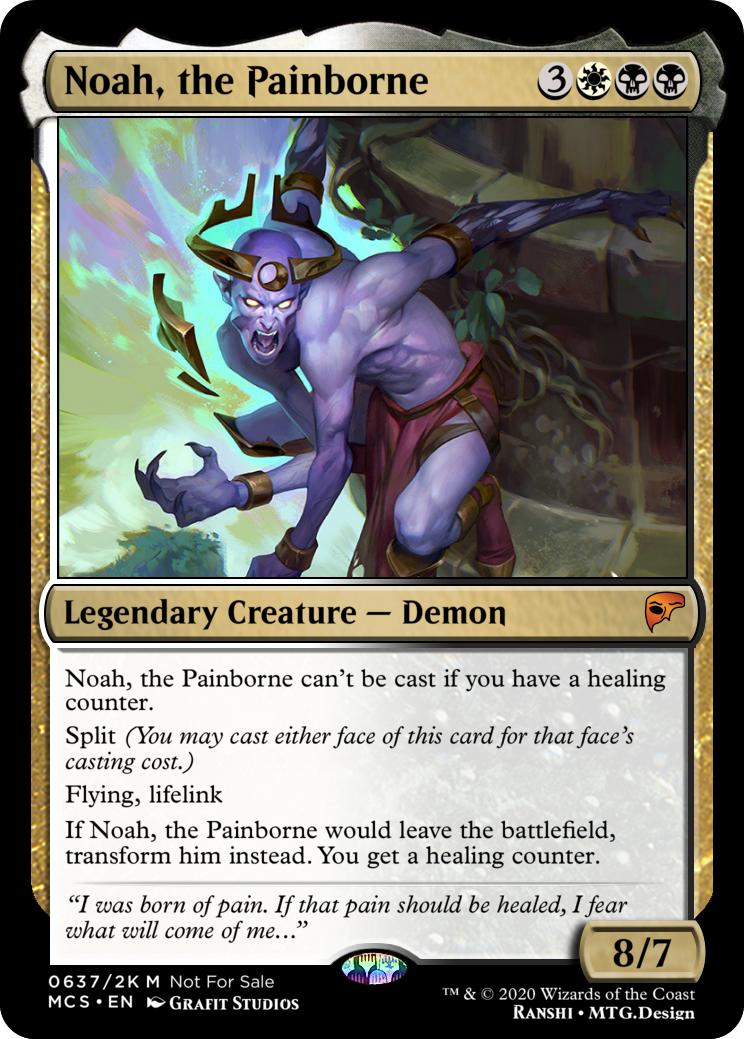 From
@murkletins
(Transformation into true form)
Prizes:
To be determined, depending on community engagement.
Due Date:
The due date for this contest is the
7th of April
. Late entries will be accepted as long as we haven't finished judging.
Rules:

1)
The card must
feature yours or a friend's true and alternate form
.
2)
The card must
be a transform card
.
3)
Up to five entries.
4)
Up to two old entries.
5)
Make sure to credit the creator of the artwork on your cards.
Brief guide to uploading linked pictures/images in comments! (W/ Visual Aid)