I Need A Hero (Closed)
Well this is the first time I am hosting a challenge on this forum and I thought it should be something awesome.
Your challenge as a cardsmith is to create a card that utilizes two or more of the mechanics listed below.
.Prowess (
Whenever you cast a noncreature spell, this creature gets +1/+1 until end of turn.)
.
Mentor (
Whenever this creature attacks, put a +1/+1 counter on target attacking creature with lesser power.)

. Heroic
(Whenever you cast a spell that targets this card, then X.)

. Inspired (
Whenever this card becomes untapped, then X.
)
.Exalted
(Whenever a creature you control attacks alone, that creature gets +1/+1 until end of turn.)

I will rank the card using the rubric below.


.
Creativity (I will award a ton of points for this, blow my mind):
3 points
. Personal preference ( how heroic the card feels to me) :
2 points
.
Fit and finish ( how well the card is designed):
2 points
. Balace (How playable this card is in an actual mtg match):
1 point
. Art (Did you choose art that captures the essense of the card?):
1 point
. Mana colors (You can lose points if you drastically deviate from the color pie):
1 point

- Tiny break: no penalty
- Minor break:
- 1 point
- Significant Break:
- 2 points
- Major deviation:
- 5 pointsBonus Points

If you use atleast one of the "heroic" keywords below, you get a
1 bonus point
.
. Haste ( A heroic warrior charging bravely, or foolishly? into battle.)
. Vigilance ( A brave knight fighting hordes of demons for days.)
. First Strike ( A young woman who isn't afraid to stand up to injustice.)
Here is an example of cards using the mechanics listed above, and my example: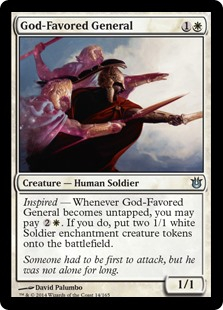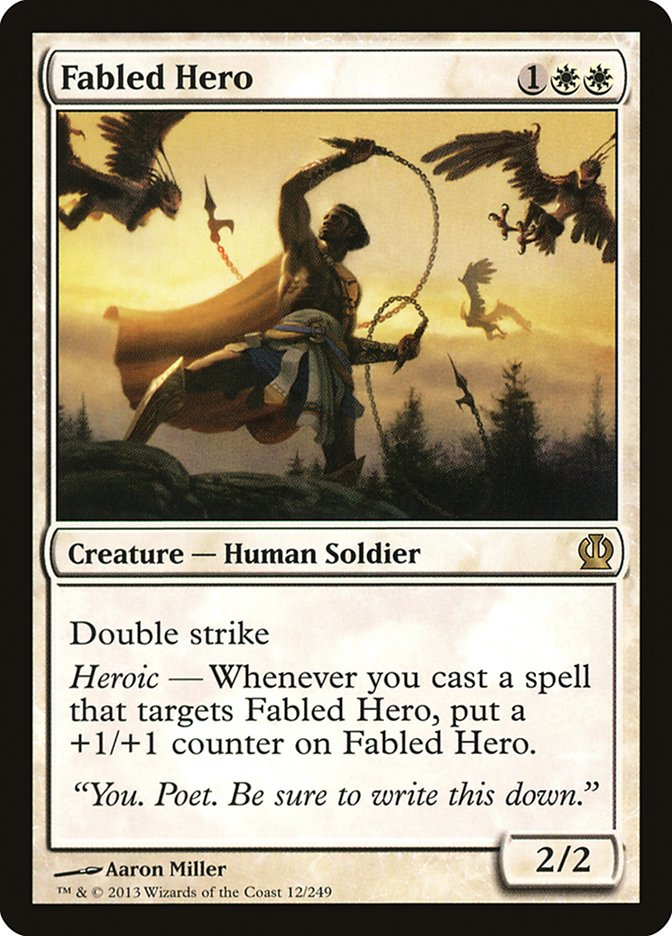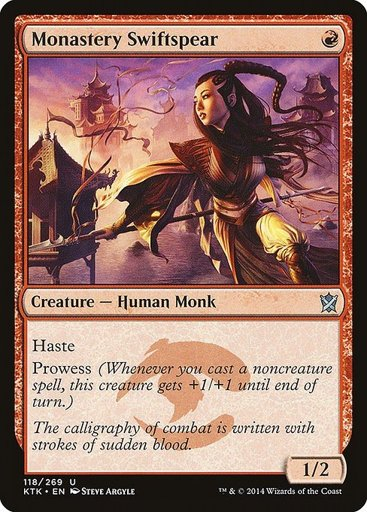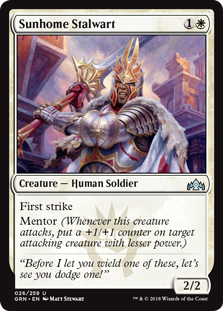 (Example Card)

1st place: 5 favorites ( 3 of your choice, 2 of mine)2nd Place: 3 favorites (3 of your choice)3rd place: 2 favorites (2 of your choice)Honorable mentions (Up to 2 - (1 favorite each))
The most creative card gets a follow, regardless of weather you are on the podium.
(5 entries max)
This discussion has been closed.