New mechanic: Foretelling (help wanted)
Hello everyone, thank you for your precious time spent to read this thread.
Soon I am going to create a custom card set revolving around the 22 Tarot cards, which are going to be Creatures - Avatar (plus an added type, like Dragon or Angel), and I want them to have a unique mechanic:
Foretelling.


How will
Foretelling
work, I'll explain with a practical example. Here's a test card i did recently.
Since this card has the Foretelling ability, you can cast it and decide to play it upright or reversed.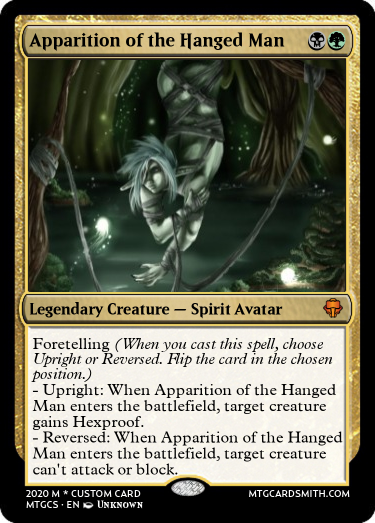 In this position, you will activate the Upright ability, giving a creature Hexproof.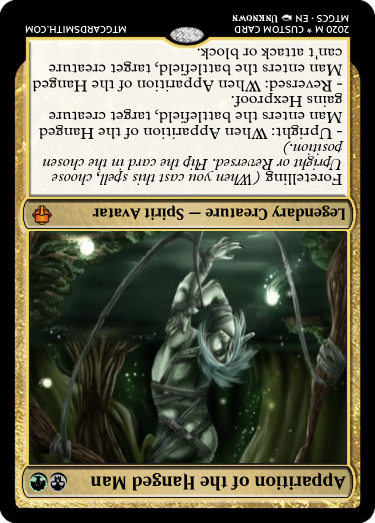 This way (Yeah I know it's hard to read), you'll play the card and activate the Reversed ability (target creature can't attack or block, in this example).
It's surely a lot of work, but I don't think I'd be able to do it alone, hence why I am asking you guys. I'll appreciate all the help and constructive criticism I can get, feel free to suggest your own ideas.
Thank you for your patience
- Scaccogaming
This discussion has been closed.