Rezatta, the life-matters Renaissance plane — UNCOMMONS Set Design
Hello everyone!

We're moving on to the next phase of the Set Design of Rezatta — the uncommons! — so, I figured it was time to create a new thread so more people could jump in. Here's a summary of what the set looks like so far: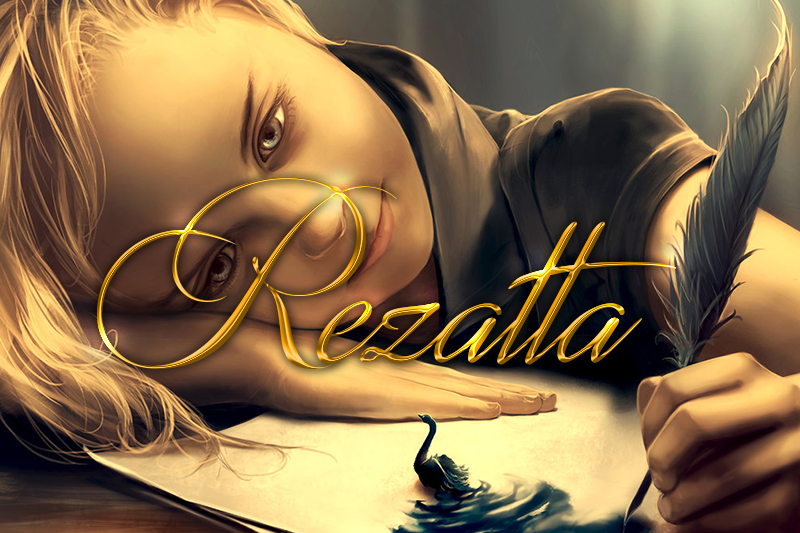 Rezatta is a custom set on the theme of Renaissance. It has a unique mechanical core as a "Life-Matters" set.
Many people have participated over the years, here's a summary of all the previous threads about this set:
Thankfully, you don't need to read any of that as I'm about to summarise everything right here

I — WORLD BUILDING
The world of Rezatta is inspired by the Italian Renaissance era, with of course some magical twists. Among the main themes of the set are:
Living Art
— The art is so beautiful on Rezatta that it spontaneously comes to life!
Church of Serra
— Serra is reborn and everyone praises the four values or her Church: Art, Peace, Freedom and Discourse.
Progress
— Rezatta is swarming with geniuses that are waiting to make the next scientific breakthrough.
Carnival
— This is a time of celebration, people are throwing banquets and parties all over the plane.
Exploration
— The people of Rezatta are sailing abroad in hope of finding new worlds to explore.
Spring
— The Renaissance of Rezatta is mirrored in the seasons, as dull winter suddenly turns into colourful spring.
Humanism
— This is represented in an original way through anthropomorphised animals.
Emotions
— The mysterious Muses of Emotions are wandering the plane, inspiring artists, inventors, and explorers alike.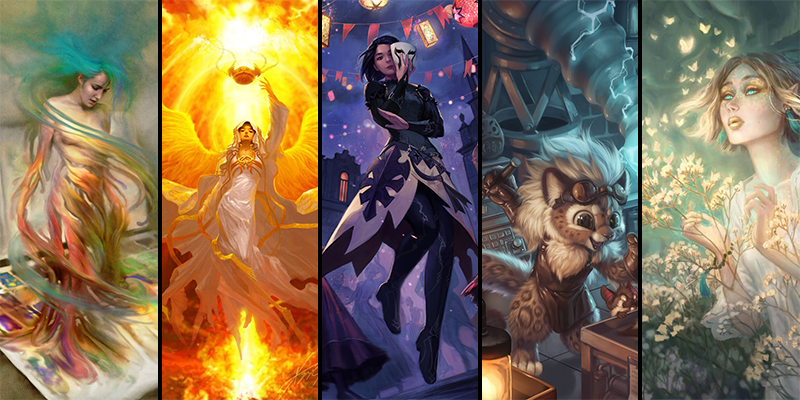 Story wise, the plot is still to be decided but here are some of the main characters we know about (note that they will appear as modified versions with different names, like Hapatra representing Cleopatra in Amonkhet):
Da Vinci makes an appearance in the story, he's a genius and also a planeswalker. His most brilliant works are often inspired by things he's seen on other planes in the Multiverse.
Mona Lisa is also in the set as a living art. True to her mysterious smile, she has many secrets to unravel.
Eco is a new character from this plane. She's a young girl that can't speak with words. However, she's able to communicate her emotions through music.
Serra, the old-school planeswalker, is finally back and the story will get to tell how she's reborn.
On top of that, we're still discussing many other aspects of the story. While we still haven't decided what will be the main conflict, Mona Lisa is our front runner as main antagonist. We're also considering an art thief as our main male protagonist to go in tandem with Eco. We've entertained the idea that Eco is a fragment of Serra's soul and is destined to be sacrificed at the end of the story to be reunited with Serra.
II - MECHANICS
Rezatta has a completely new overarching mechanical theme. It is a "life-matters" set, in the same way as there are graveyard sets, artifacts sets, factions sets, etc. Rezatta cares about your life total in whole new ways.
The set introduces four new keyworded mechanics:
1) THE LIFE-MATTERS GLUE
Renaissance
— If the sum of all life gained and lost this turn is 3 or more, EFFECT.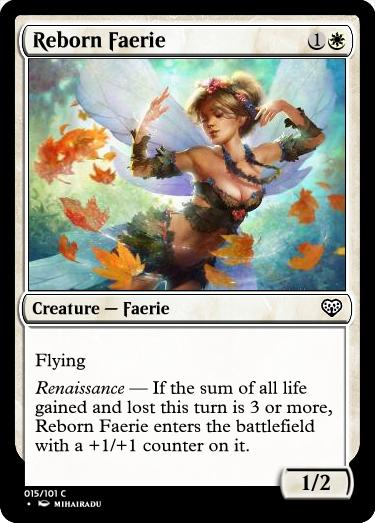 P.S: We're looking for a better name for that mechanic that would convey the idea of a Renaissance era, but in a made-up MTG way that adds a twist to it.
2) THE NEW TYPE OF LIFE POINTS
Serran life
(Pay 2 serran life: Add one mana of any color.)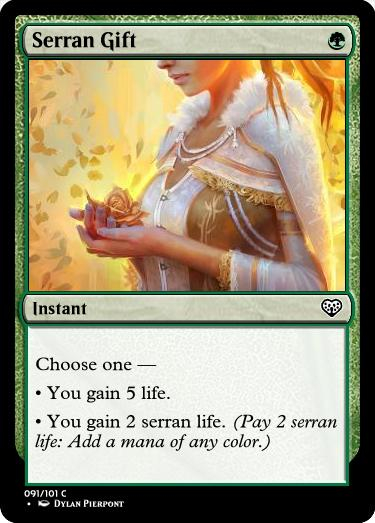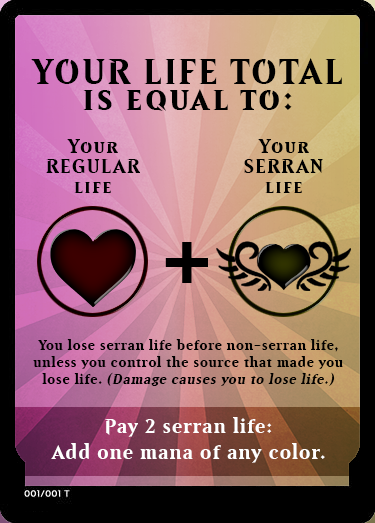 This mechanic introduces a whole new type of life. Not unlike the Monarch mechanic from Conspiracy: Take the Crown, it's a bit on the complex side with a few rules that are not mentioned in the reminder text, so it is accompanied by a reminder token. It works like shield points in any other game, and it's counted as part of your life total. You always lose serran life before regular life unless you control the source that made you lose life. Here are a few examples of how it works: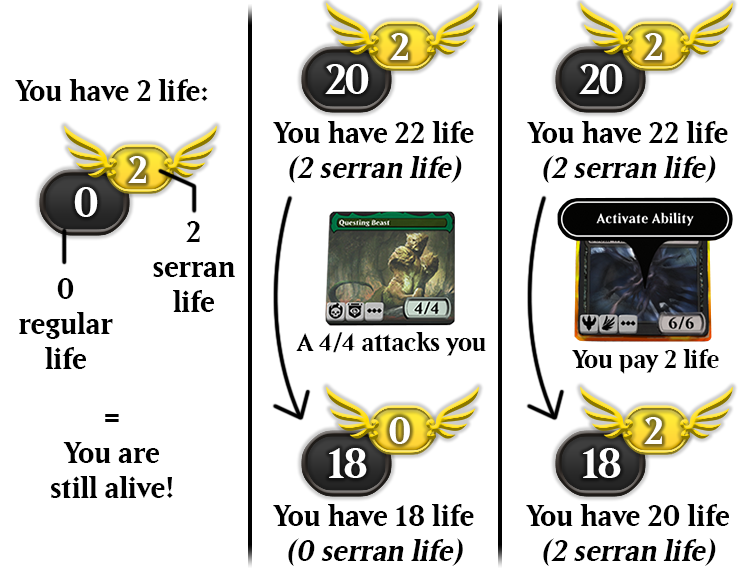 3) THE GENIUSES MECHANIC
Masterwork
(Choose a creature you control as this enters the battlefield. It becomes your only masterwork.)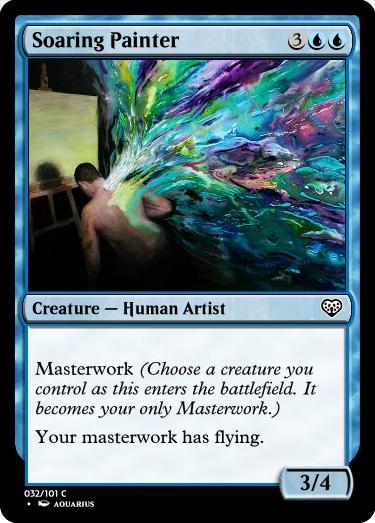 4) THE SCIENCE & EXPLORATION MECHANIC
Discover
(Look at the top card of your library. You may cast it. If you don't, you may put it into your graveyard.)