Let see your own Challange Planeswalkers
Does everyone remember Garruk, the Slayer? He was a special planeswalker that was used instead of having a library for an event when M15 came out.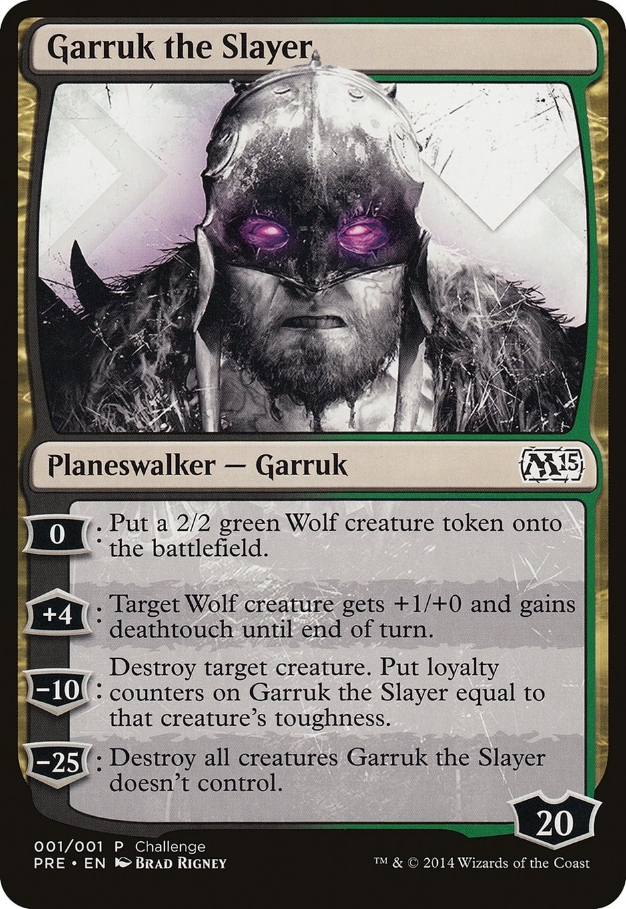 Well id like to see what kind of clever challenge planeswalkers you guys create.
Here's one I did for fun a while back.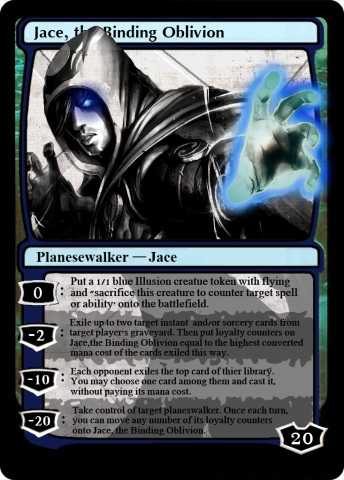 Here's my attempt at recreating the textured background they used for the M15 artwork, if you guys want to make the art in the same style.