Things are coming together (Ikoria cube progress update *#2*)!
Just got myself 500 of the new Lukka sleeves...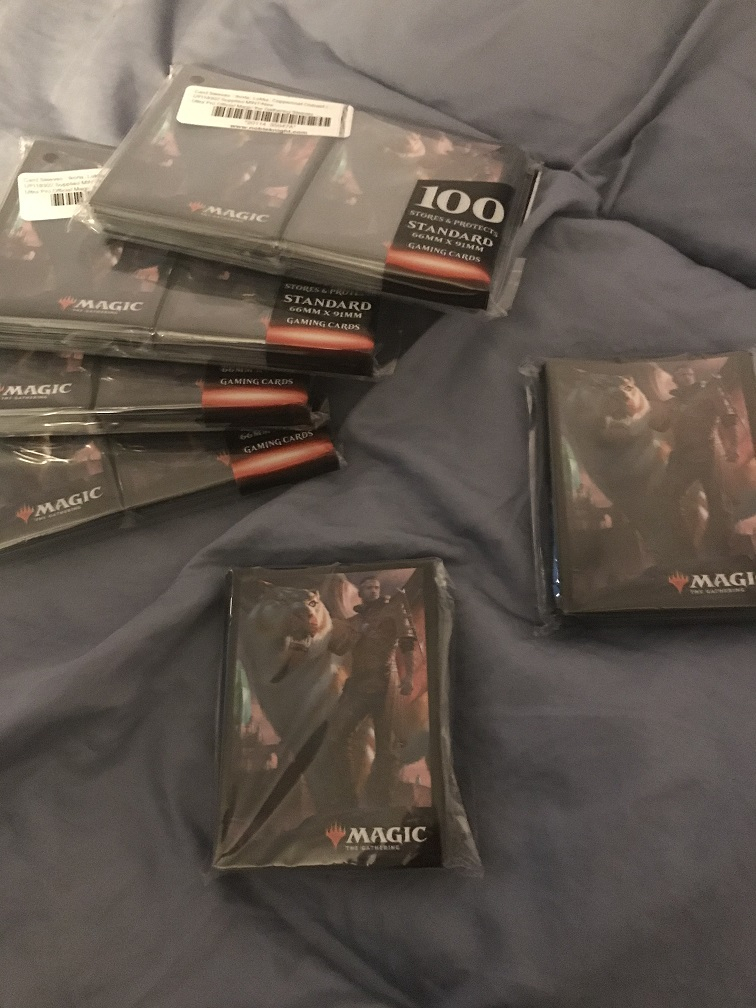 Gonna use them for my custom Shards of Ikoria cube which I'm making on Cardsmith!
https://mtgcardsmith.com/user/Alextorrez6/sets/52680
I'll continue to post random updates like this over time, as it gets closer to being finished.
I know many of you are helping to contribute cards to this cube! You're help is not forgotten and certainly much appreciated. As a way of saying thanks and to make sure I give proper credit, I'll be adding little "designer tags" to each card, which will contain the Cardsmith username of the creator of that card. I will do this for all the cards you guys created! For example, LordTachanka's "Time's Toll" will have a little tag that says "LordTachanka123" in the bottom righthand corner.
Let me know what you guys think? Is anyone hype for the cube? Once I compress the cards into an Indesign Layout, I could export it as a printable PDF and post it here (if possible), so you guys can download it and make like a "print-and-play" version. What do you think of that?