Share Your Custom Dungeons
Hello everyone =D
As you know, the latest MTG set has introduced three dungeons into the game:
They all work pretty much the same way and are mostly defined by their length. So, I was curious to see if any of you had designed alternative dungeons yet!

I'll start with my first one, the Clicking Burrow: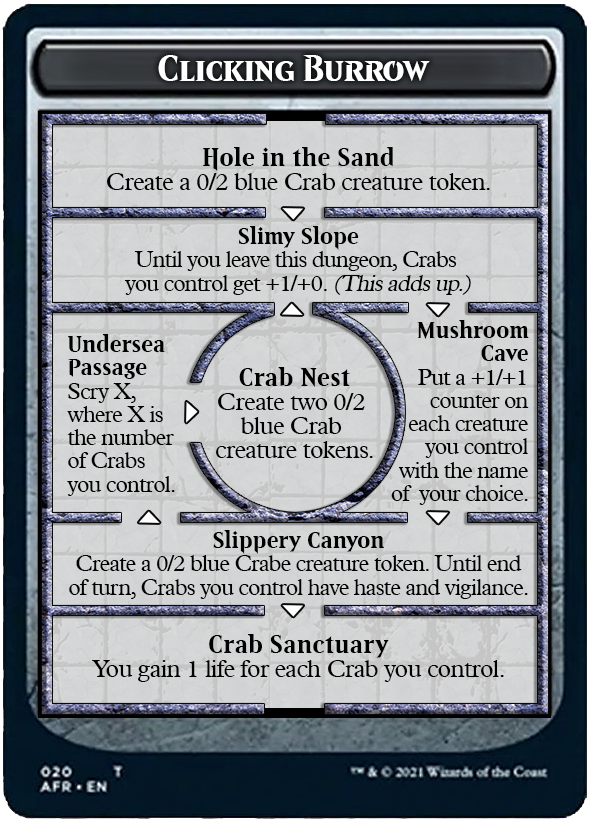 It introduces three new ideas:
An ability that last until you finish the dungeon.
An ability that becomes more and more powerful when you go back in the same room.
A loop that allows you to go back into previous rooms.
I hope more people are inspired by dungeons and want to share their concepts (it doesn't have to look realistic, feel free to share even just raw concepts)!