Tales of the multiverse.
TALES OF THE MULTIVERSE
Hello mates, as my first challenge was a small fail, I wanted to try something new. As I like the DM role, I thought on making a saga. On this saga you will create a character
and
a mini deck to complement the character. You will play a magic version while defeating foes and fighting other players.
So let's get started. The saga is located in the… well that's the matter.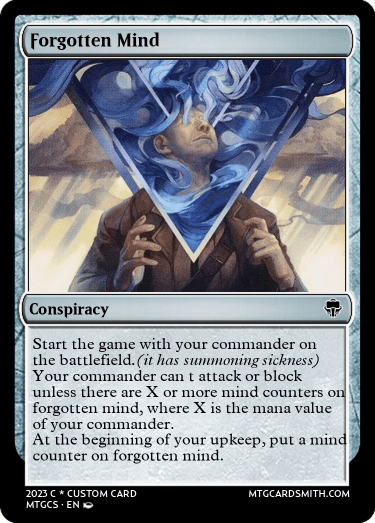 You don't remember anything, excepting for who are you and your abilities and spells you know.


WHAT DO YOU NEED TO PLAY
-A legendary creature or card that can transform into a creature. You can also create some partners or a card that represent 2 or 3 characters (please don't create something like an army).That card will be your commander on the game and also will represent your character.
-A 14-card mini deck that represents the creatures your character can summon, it's abilities, weapons and spells (notice that you only have to create 7 cards because for the deck construction, that is below this).
-To read all the instructions of the game, to have fun and that's all! If you have a question, feel free to ask me!
CREATING YOUR MINI DECK
-Create a 14-card deck and your commander.
-The deck can have up to 2 copies of each of your cards.
-A minimum of 1 common card.
-To
choose 1
:
-3 mythic rare cards.
-2 mythic rare and 2 rare cards.
-1 mythic rare and 3 rare cards.
(In neither of this options the commander is included)
+ A commander (or commanders on the case of partners and other abilities to have more than 1 commander) of
any rarity with mana value of 6 or less
(but I recommend of 5 or less if the card doesn't have haste).
+A conspiracy or hero card you have unlocked (by now you have one of the 3 starting conspiracies, at your choice).