I've finally figured out how to design four-color!
Ladies and gentlemen.
I am proud to welcome you to the plane of Garemond, where four-color factions finally figured out how they should work. Let me walk you through it. On Garemond there's five ancient families, each occupying four colors of the color pie. These are:
GWUB (non-red) -
Selizdan
BRGW (non-blue) -
Etriskai
WUBR (non-green) -
Cygorus
RGWU (non-black) -
Narshalla
UBRG (non-white) -
Haagram


And this is how I approached the design of four-color factions. First thing about four-color combinations is the absence of one color. This tells us what the color is NOT and what it then leaves it to be. So:

Selizdan
misses red, which means they will not follow emotions at all. They will be cold, smart, plotting, but never emotional, passionate or fast to action.
Etriskai
misses blue, which makes them value actions over words and thinking. They will rather go out to battle or to do something than just sit and read or make up strategy.
Cygorus
misses green and that means there is nothing natural about them, everything became a construct of society and science.
Narshalla
misses black, which means they will be altruistic and not selfish at all. They will have a strong connection to community and life. And lastly
Haagram
leaves out white, and with it order and balance. They will be chaotic, almost mad.
But that is absolutely not everything. You know, the problem with four color combination is that there is too much going on, too many colors to keep track of and too many overlays between the five pairings. That's where my next point comes in. We need to break things up into more managable parts. More specifically
two
.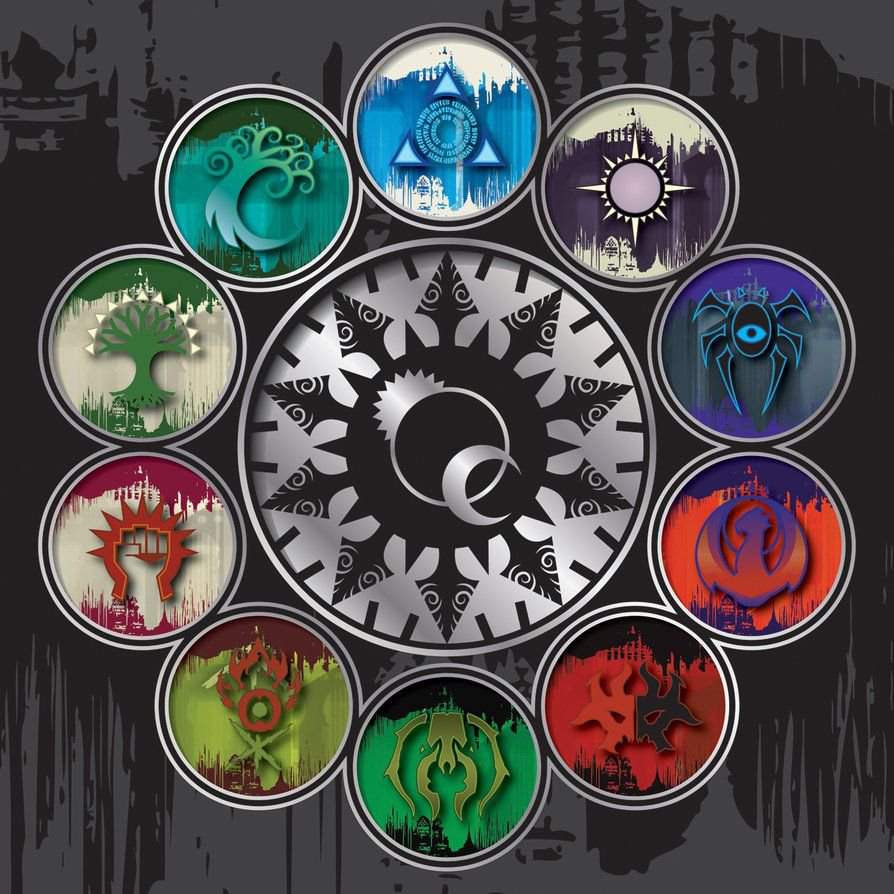 Take a look at this. This is a diagram of the Guilds - we all know and love them. And it's also something like an advanced color pie. The four factions will not be combination of four individual colors, they will be a combination of two color pairs. And those color pairs are those that find themselves directly opposite to one another on the diagram. That means:
Selizdan
= WU (Azorius) + BG (Golgari)
Etriskai
= RG (Gruul) + WB (Orzhov)
Cygorus
= UB (Dimir) + RW (Boros)
Narshalla
= GW (Selesnya) + UR (Izzet)
Haagram
= BR (Rakdos) + GU (Simic)
Note that each four color faction is a mix of one
allied
pair and one
enemy
pair. The
allied
pair of the two is also the one that finds itself in the middle if we write down the four colors in the correct order. That pair is what I call a "base" of the four color faction. On the color pie it is directly opposite to the faction's missing color. This way each of the factions is unique in its design and there are no overlaps.
And now when you know all that, let's look at some cards. I've designed the leaders for each faction, and then a few cycles of cards, similar for each family.
Selizdan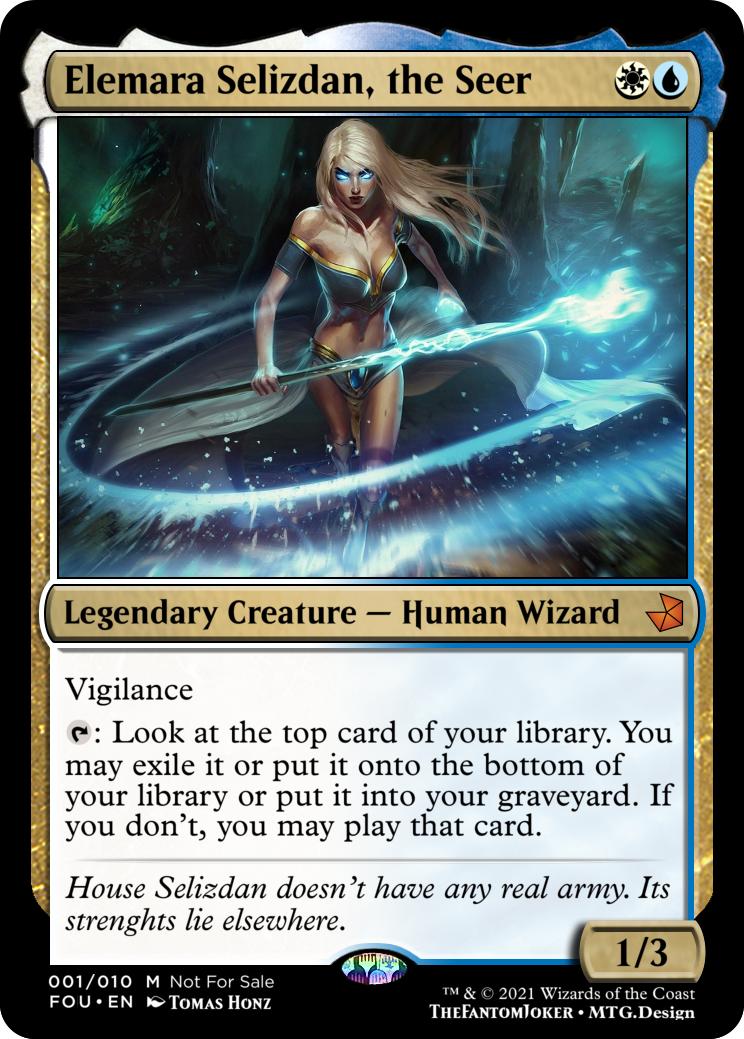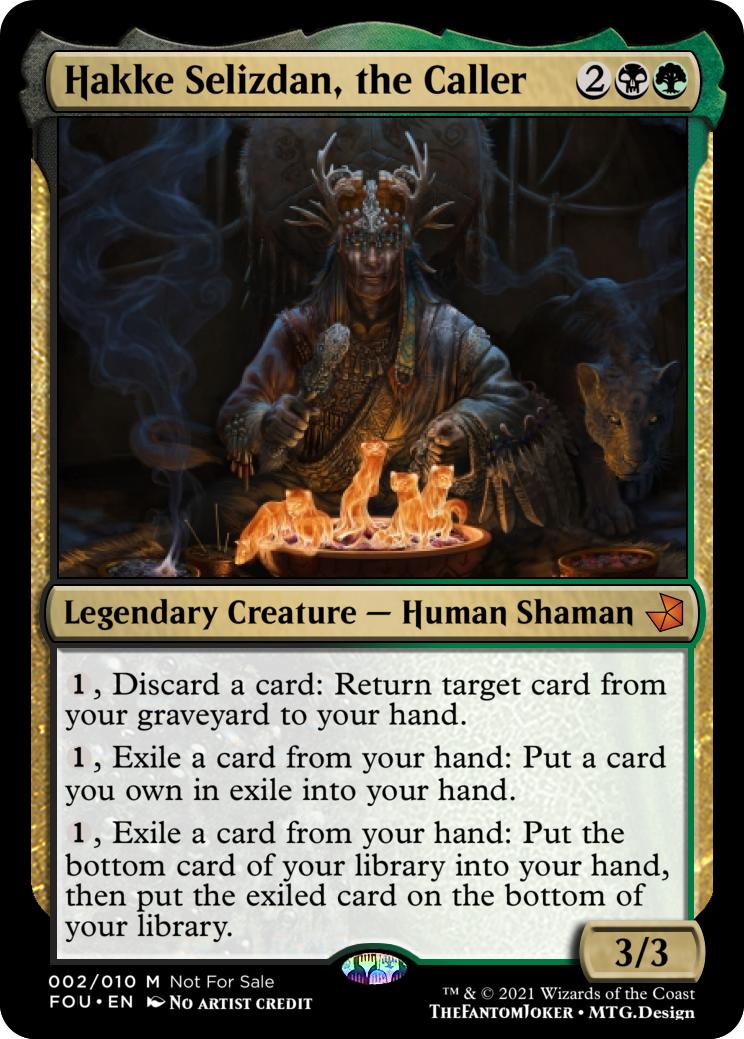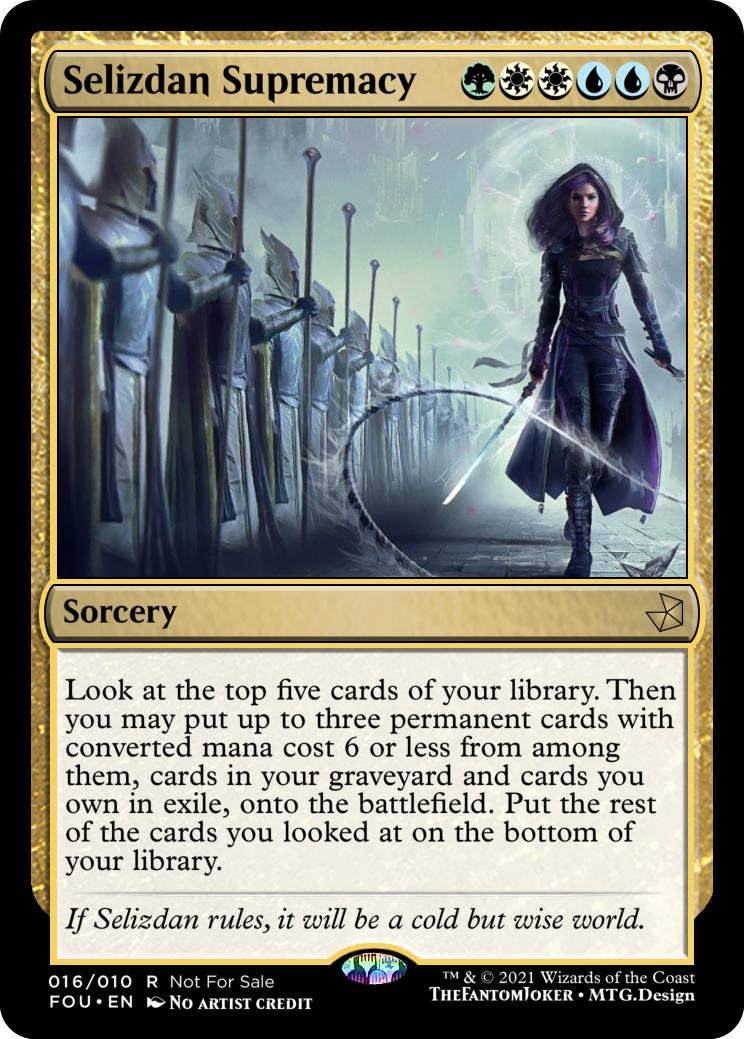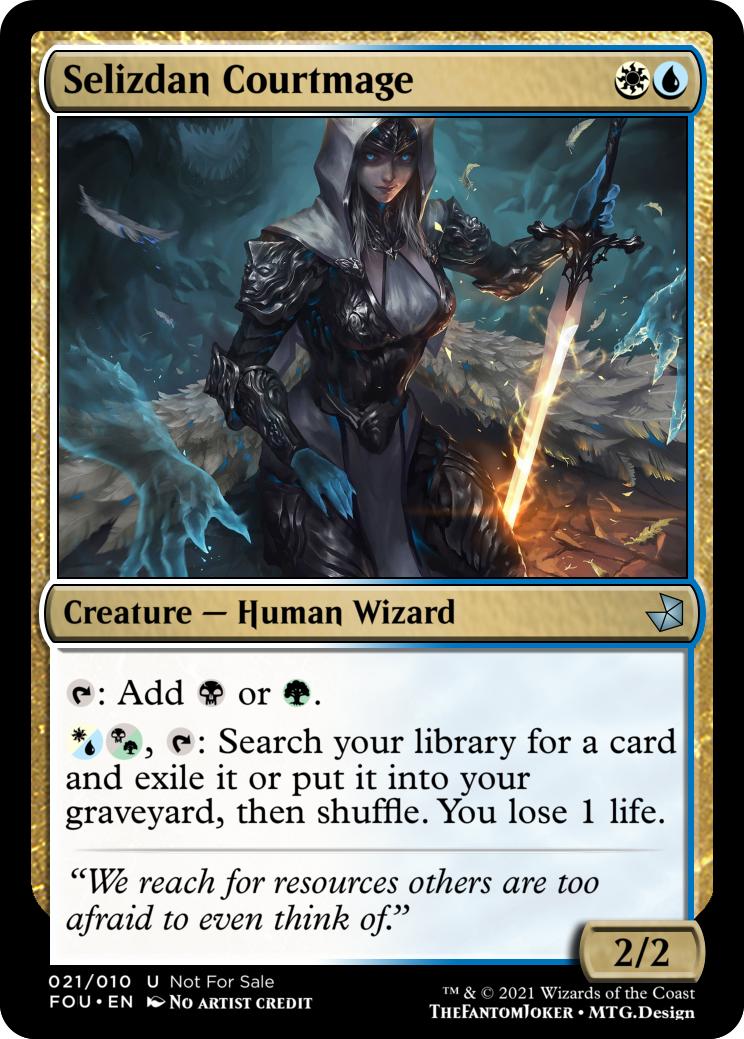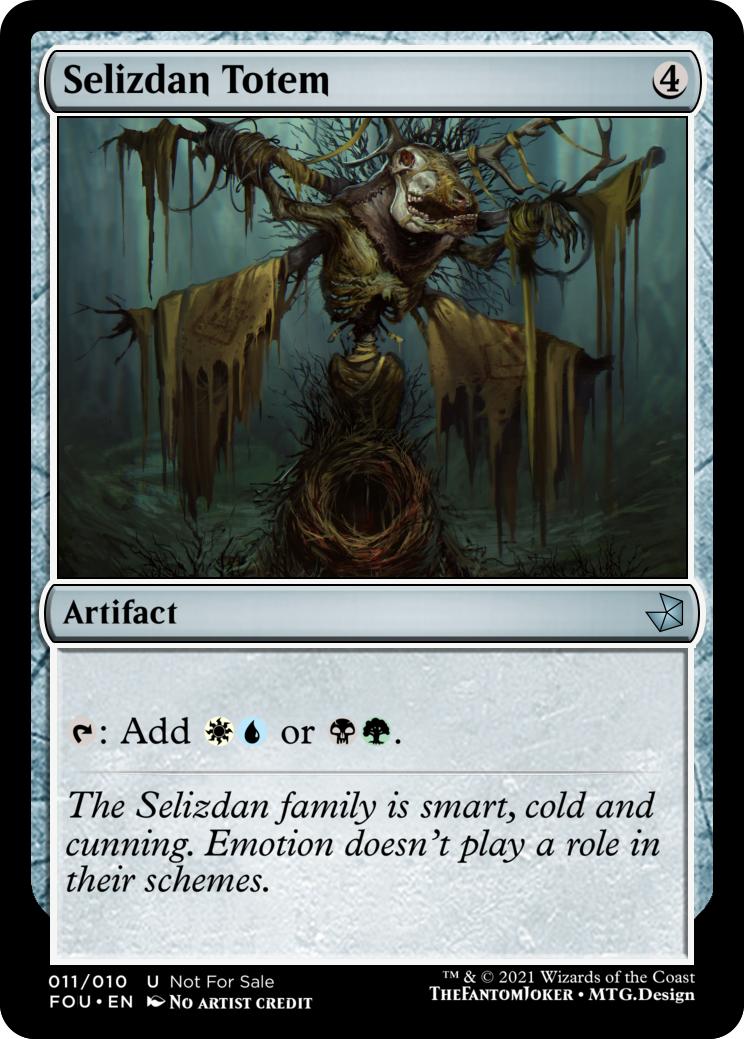 Etriskai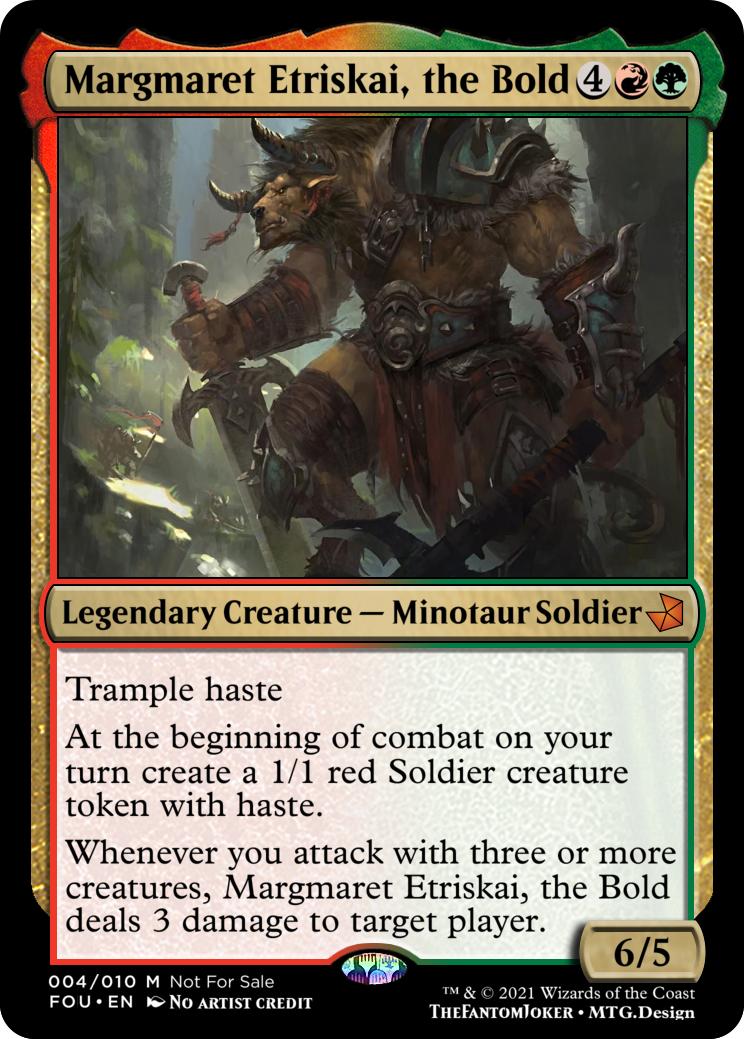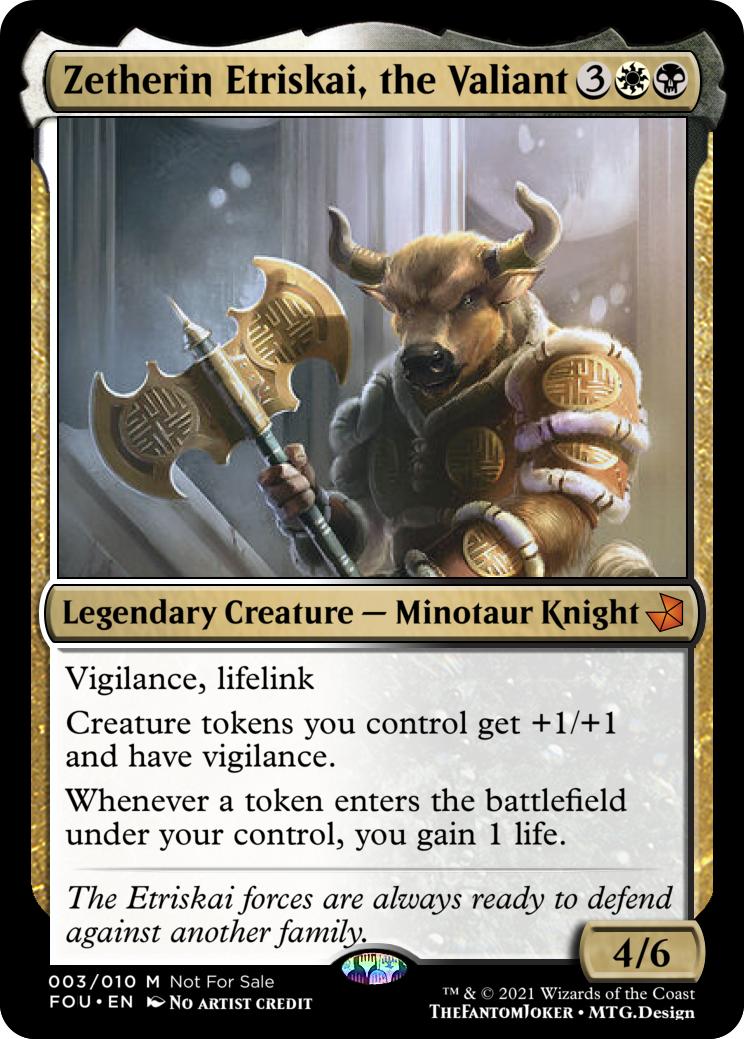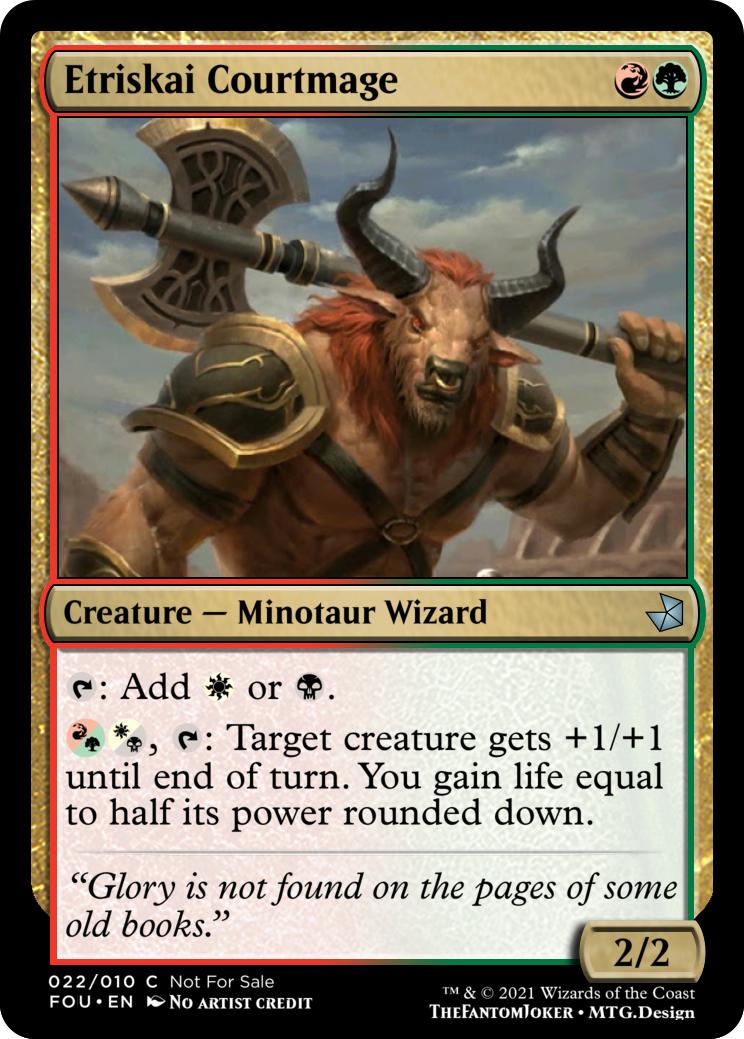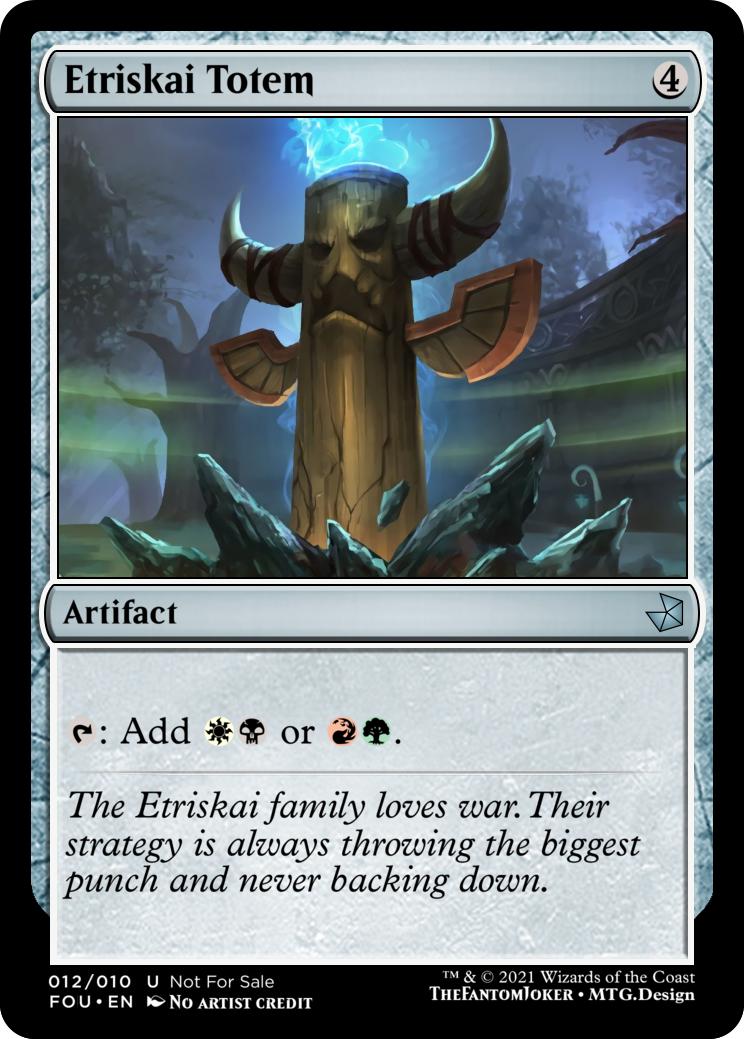 Cygorus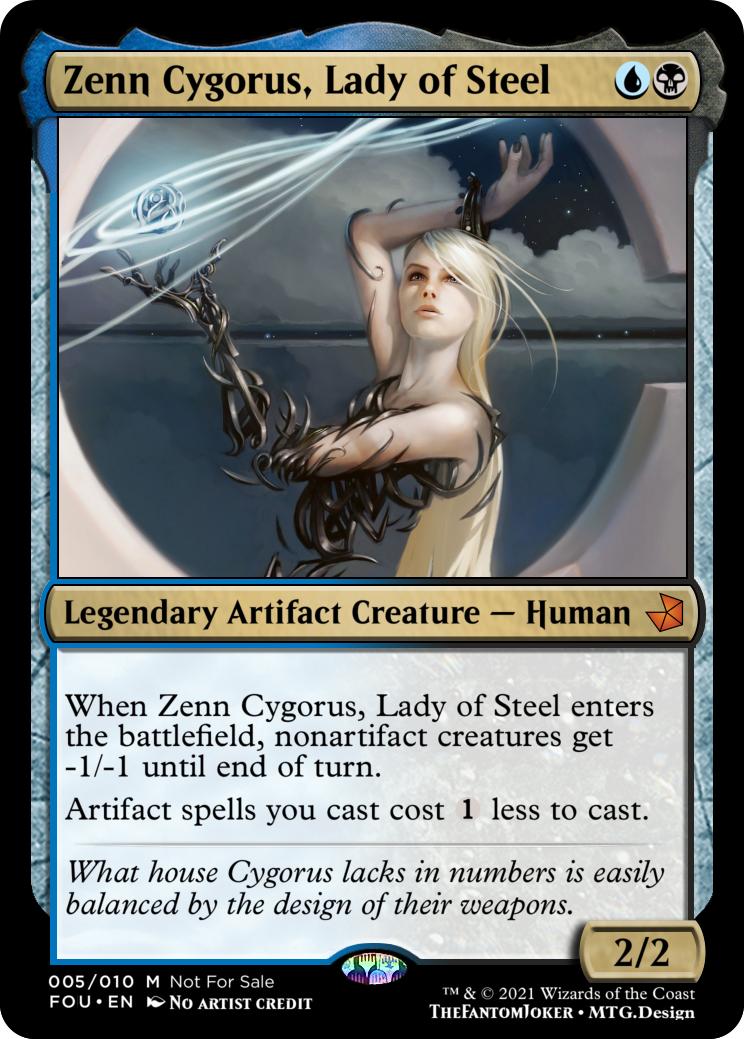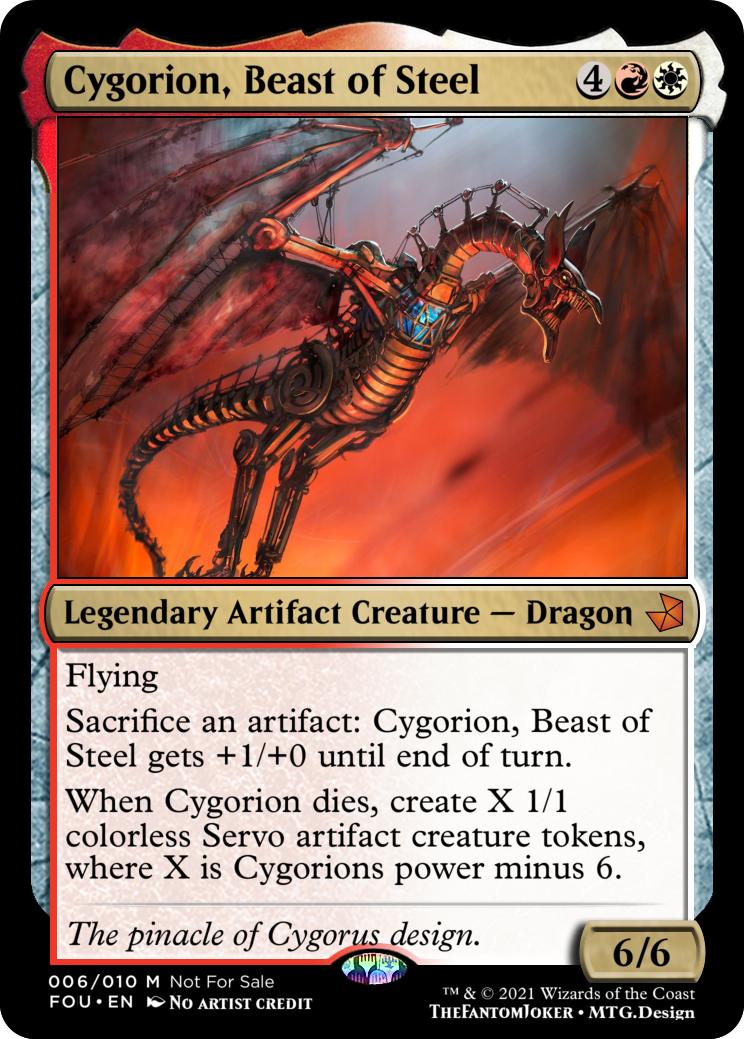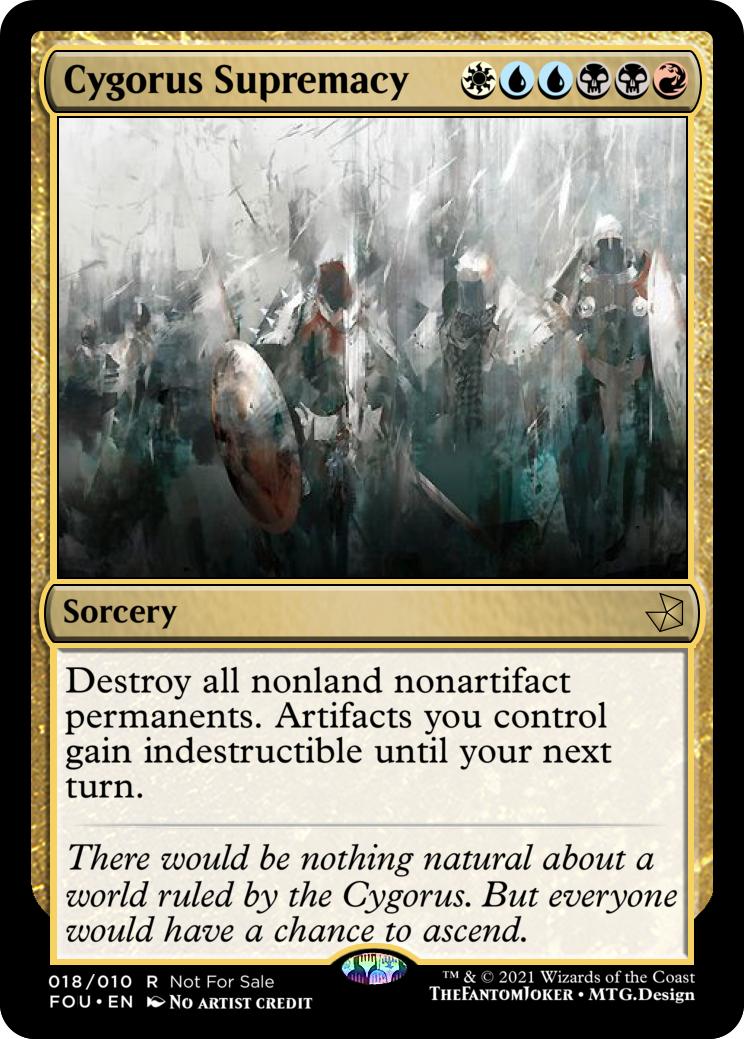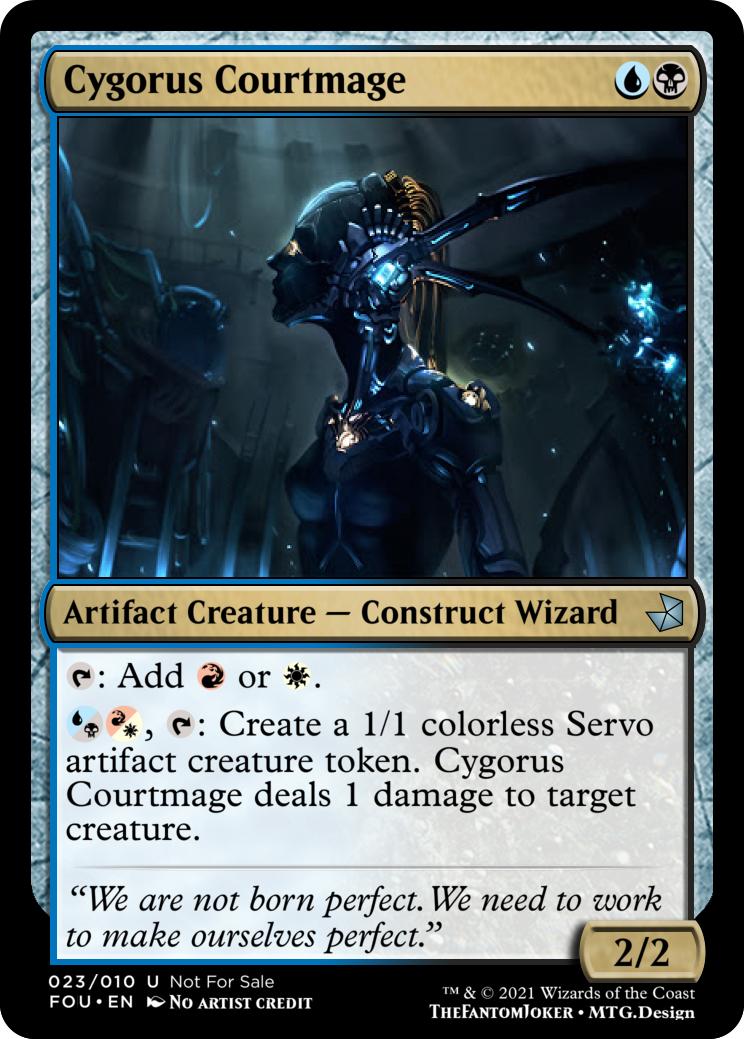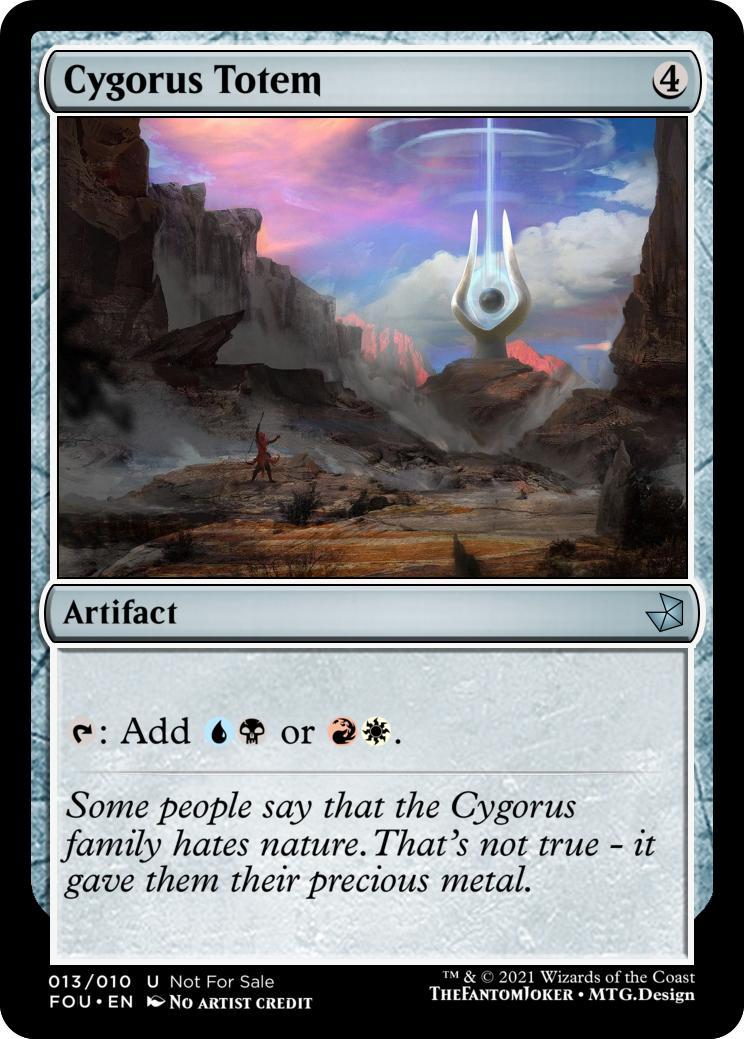 Narshalla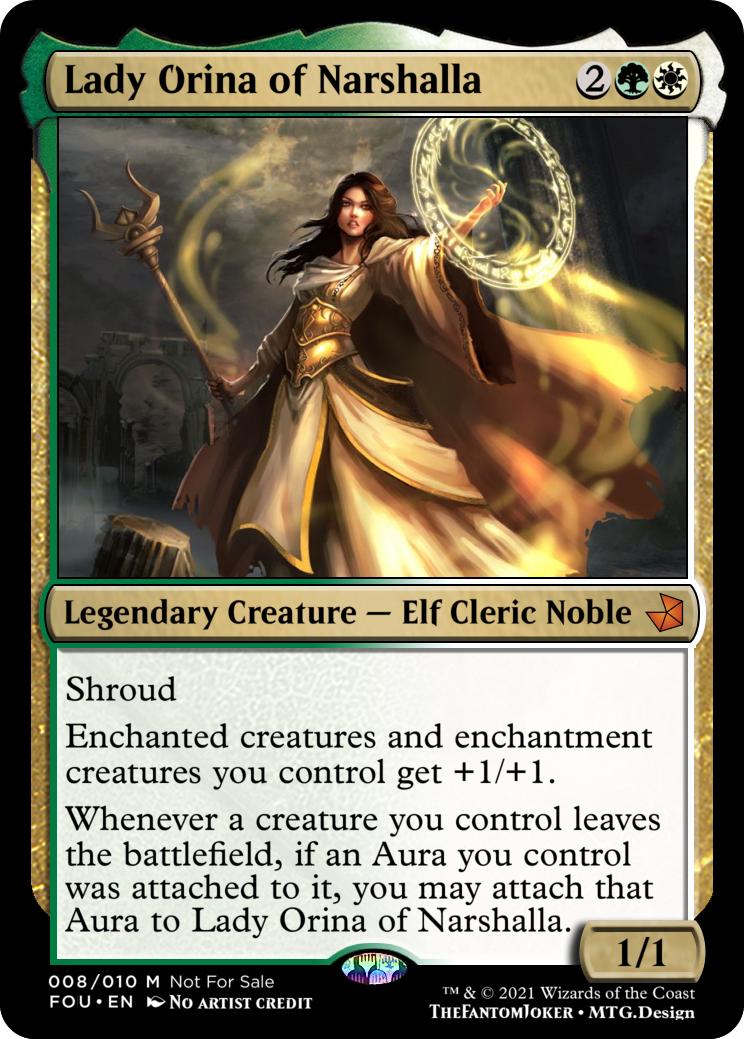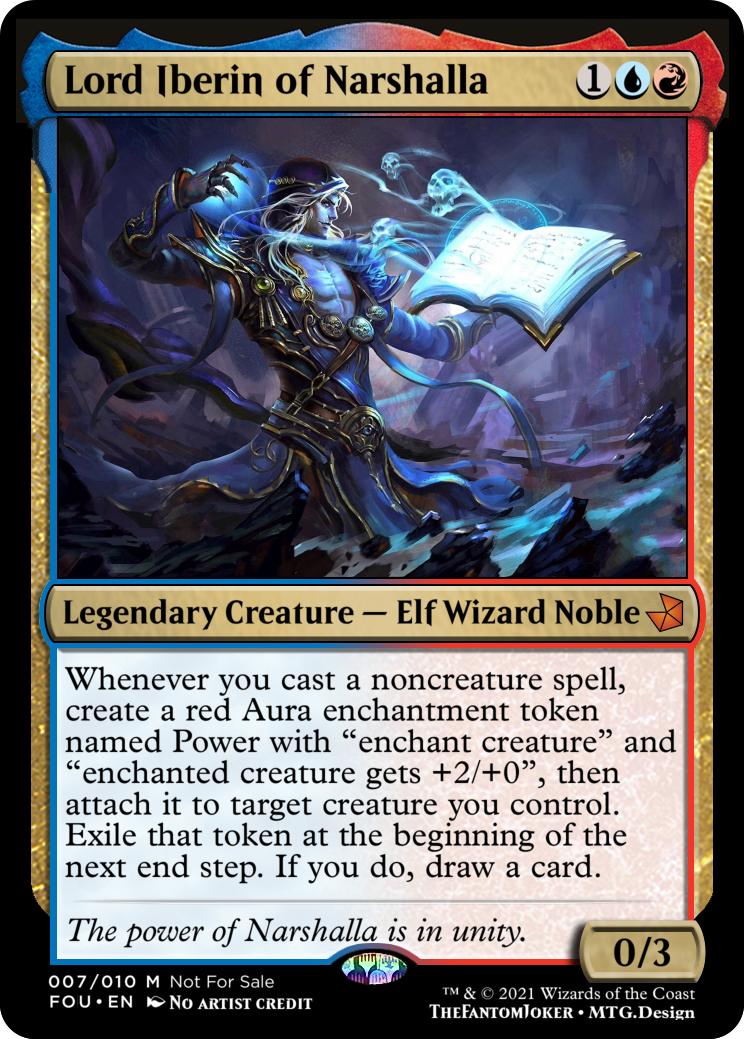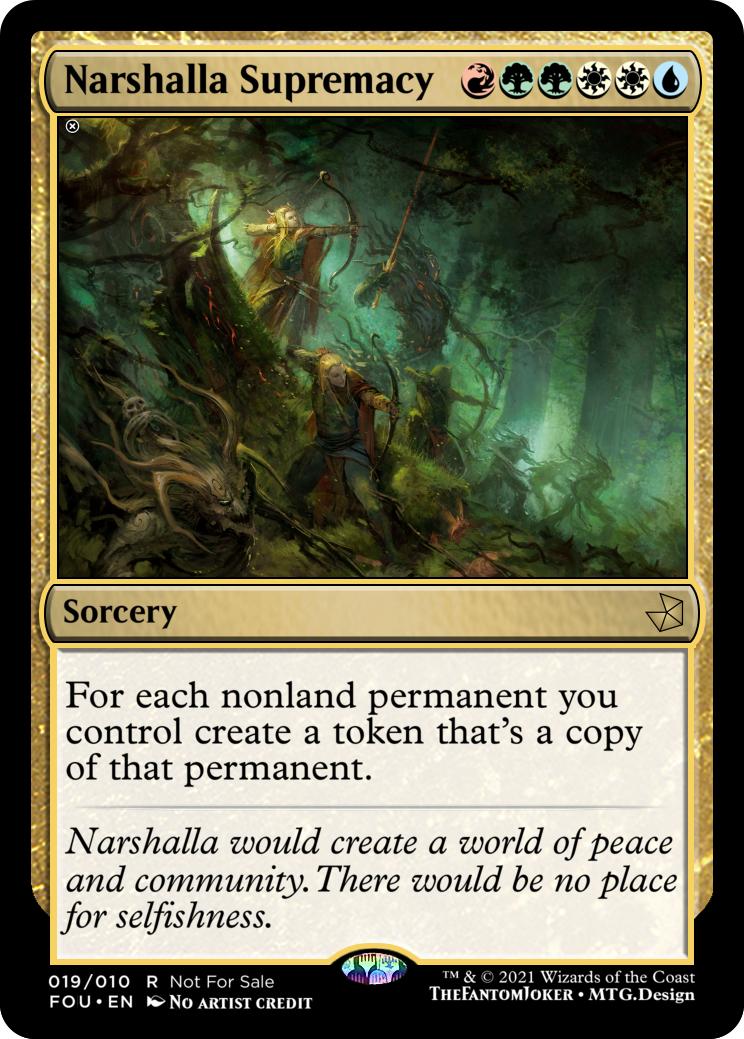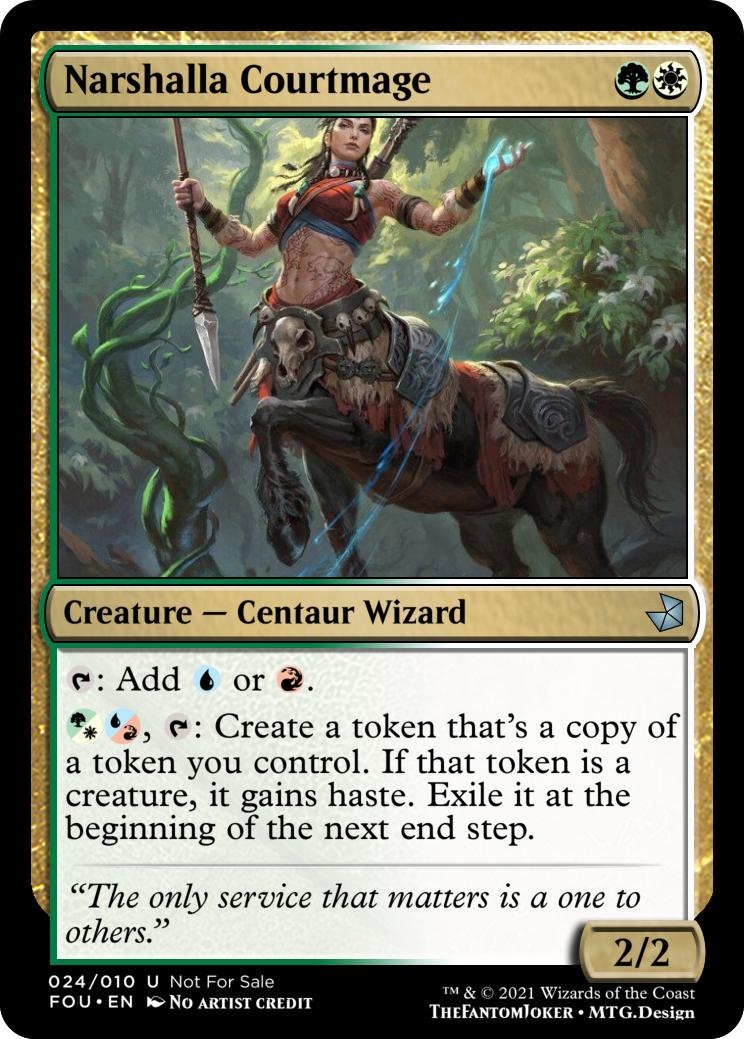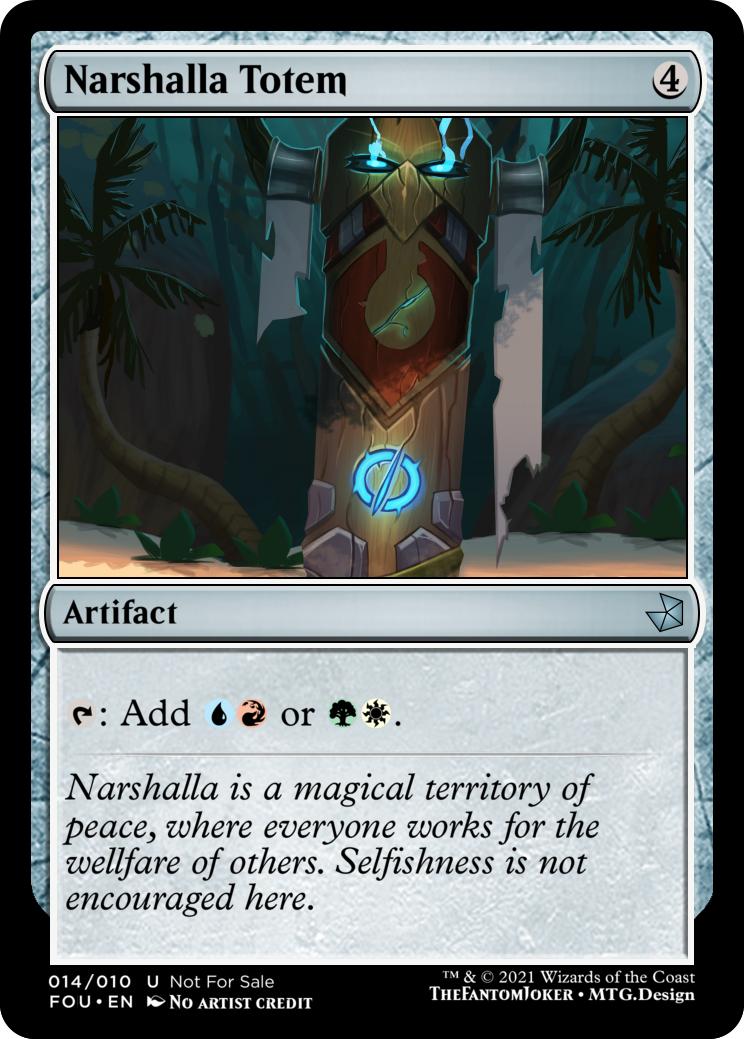 Haagram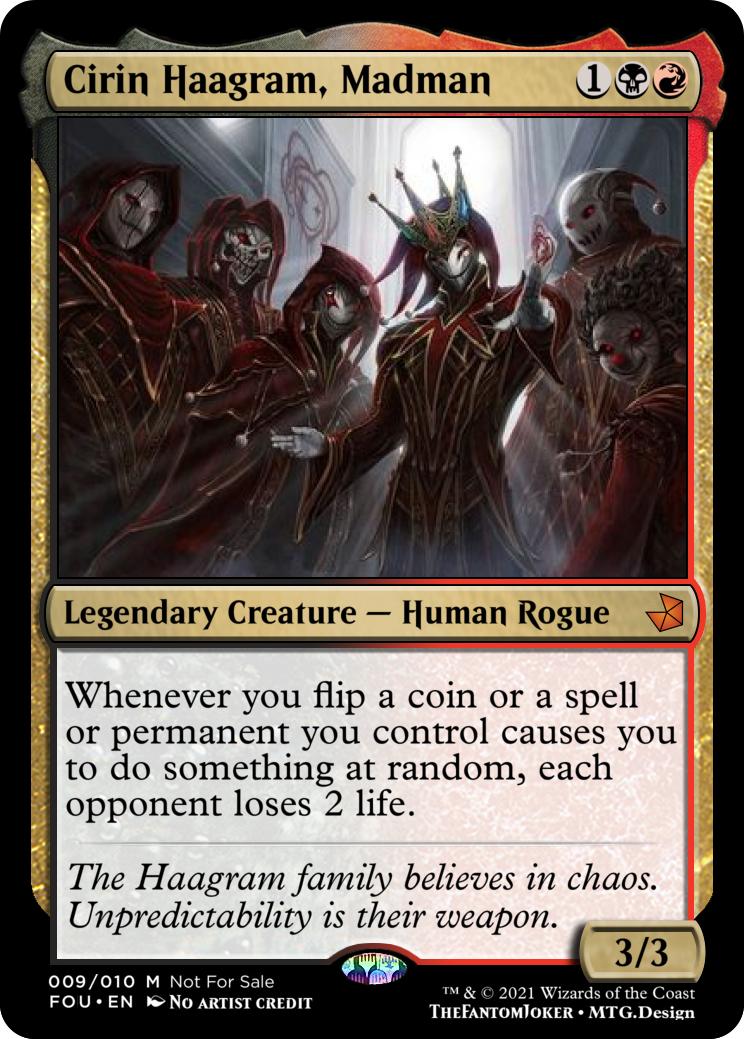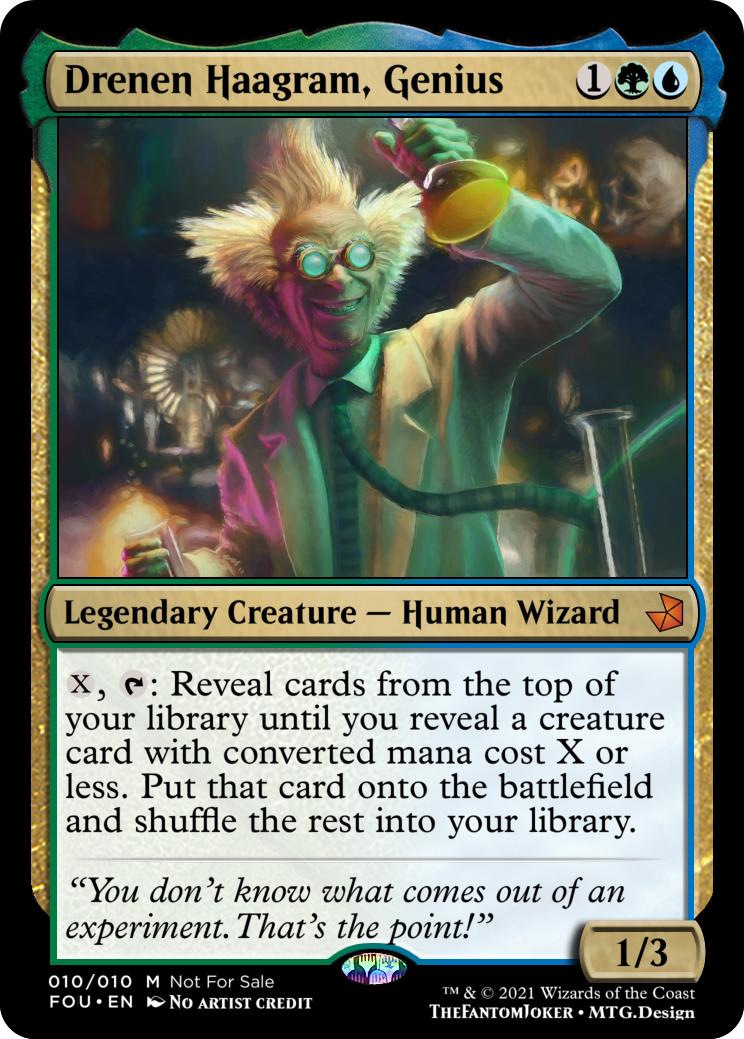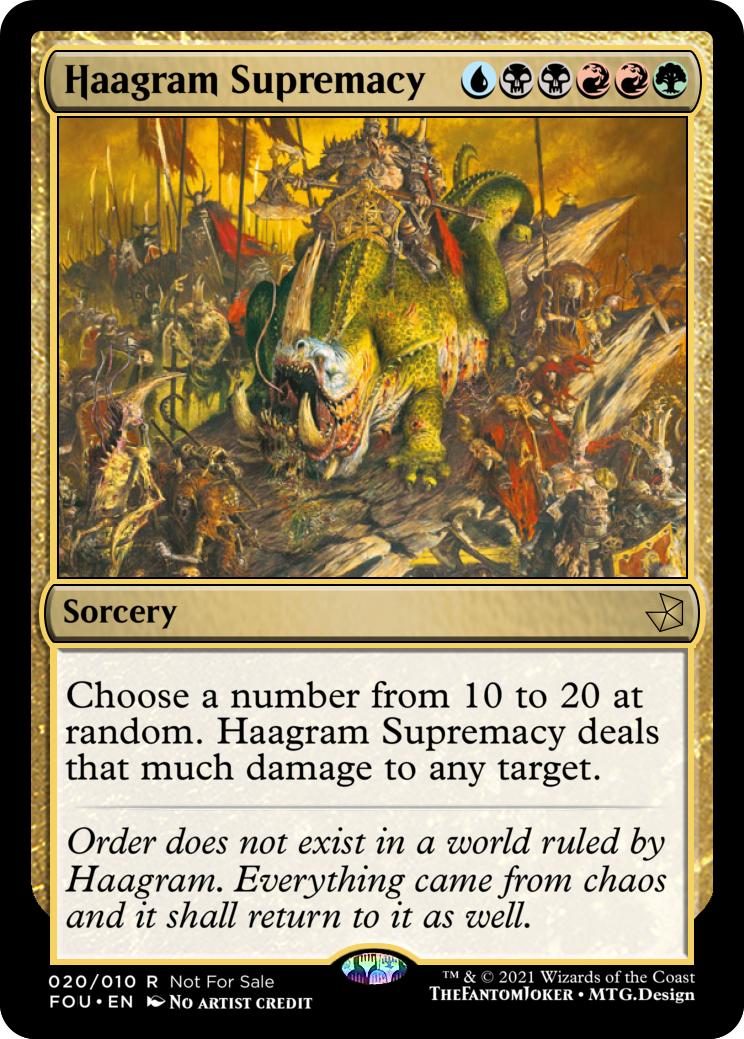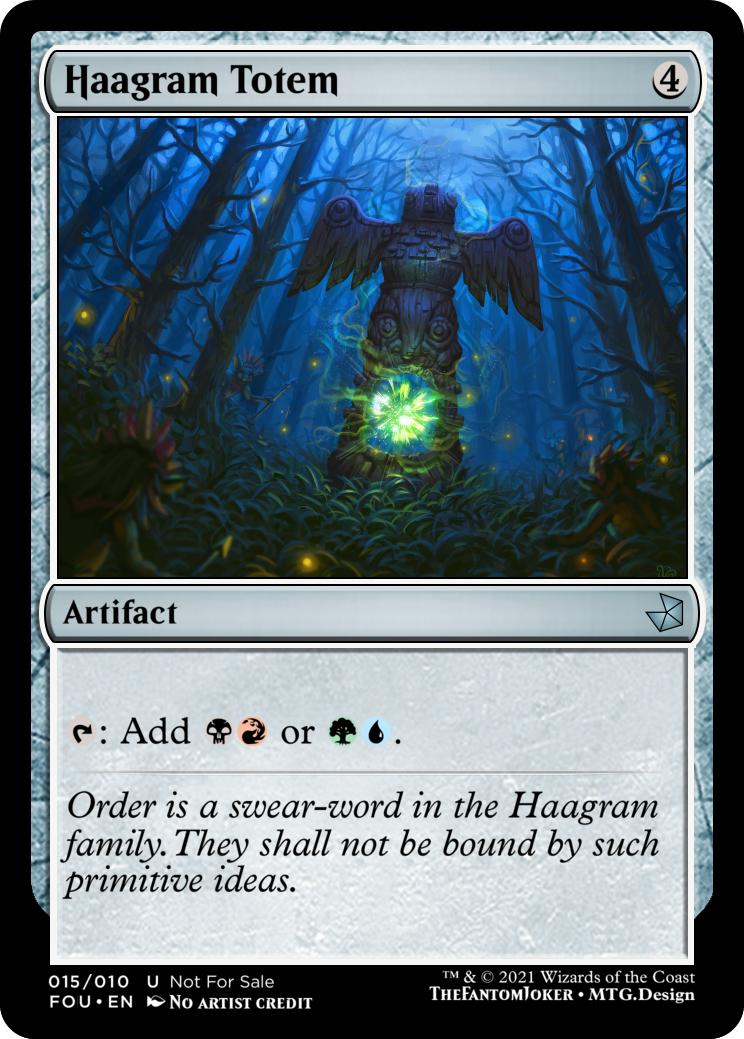 Monocolored cards would probably not exist in this set, just like Alara Reborn.
So, this is Garemond, the world of four color families. What do you think about this approach to the four-color factions in Magic? I know many people don't like it in actual games, because it's too much colors, but I really loved making this from the lore and color-pie perspective. It's really amazing how the color pie really works together and when you really think about it, everything falls into place perfectly.
And now - I don't want just your approval; I think it would be fun to see some of you expand on this idea and create cards for the potential Garemond set. I hope you understood the mechanics, ideas and philosophy of each family, but if needed, I will provide lore, further explanation of my thoughts and stuff like that.
I will also gladly join a constructive discussion. Let's let the world know that four color factions are possible!
Edit: Forgot to credit
@TerryTags
who is the author of the simple yet beautifully fitting set symbols. You've said you were saving them for a four color set, so here it is!