Remake contest!
For this contest, you should go back to your early cards, find one that is not that great, but had a good premise, and remake, only better. I did this below, with a legendary creature that I like, but not many other did. This card was originally released awhile ago, under the same name, but got no favorites and had many mistakes, then deleted it. The prizes are as followed. The Contest will end on March 37th and the prizes will follow.
This is my first contest, for those who know me as IonStorm66n.
First Place - A Follow and Three Favorites of your choice
Second Place - A Follow and one Favorite of your choice
Third Place - One favorite of your choice
May I wish the best of luck to all the People who enter.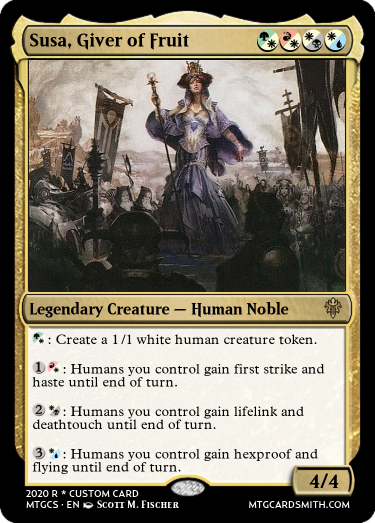 This discussion has been closed.